Pricing & Packages
We have considered everything when it comes to perfecting weddings and events. Offering packages that cater to any type of occasion from intimate to extravagant, we're here to ensure your day is a success. Take a moment to explore our venue amenities and package information below.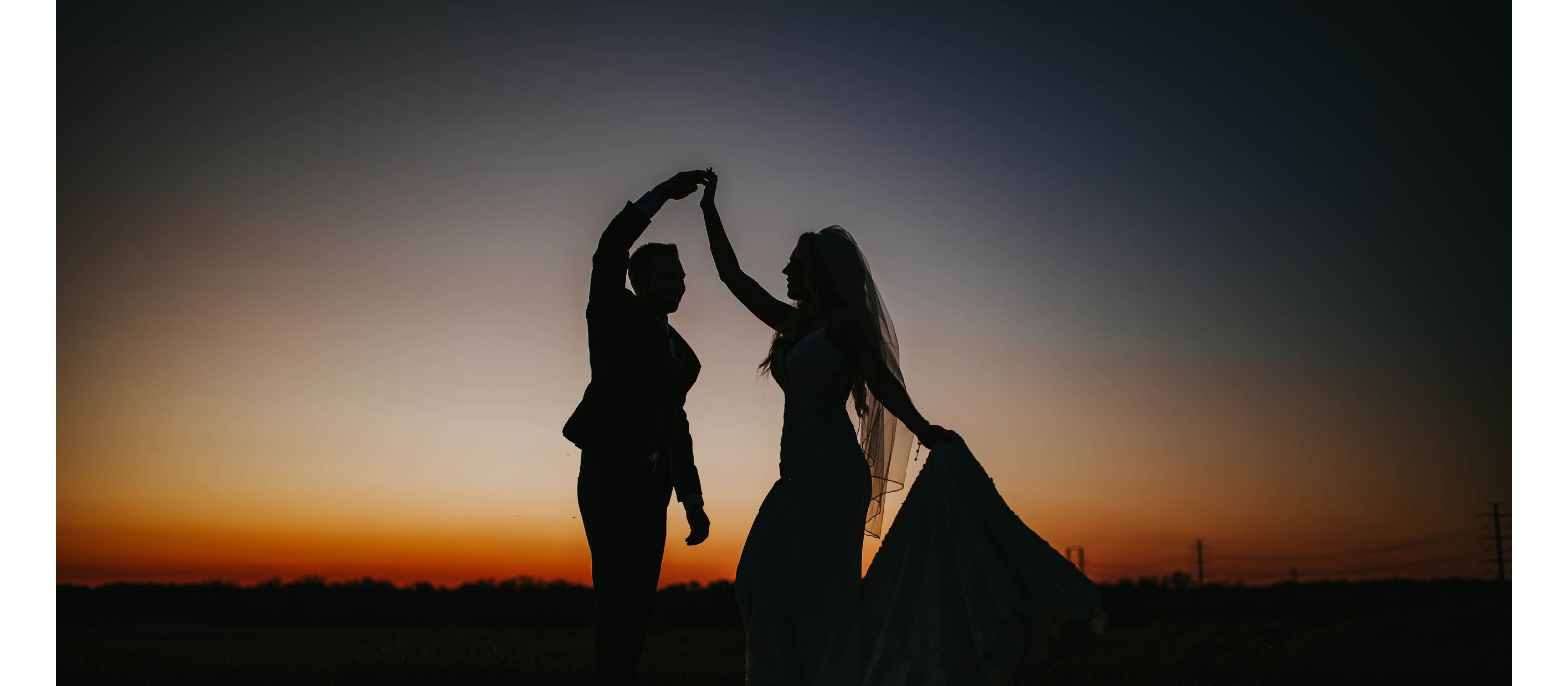 Venue Amenities
•An elegant 5200 square foot Climate Controlled Venue that seats 225
•We only host One Event per day
•Expansive Covered Porches for relaxing Sunset
•Gorgeous Indoor Reception Area adorned with a stunning Statement Chandelier
•Indoor Ceremony Backdrop that features an inviting Fireplace
•Rustic Indoor Sliding Double Door Grand Entrance Focal Point or Alternate Indoor Ceremony Site
•A large beautiful Wooden Cedar Pergola
•Endless Rolling Hayfield overlooking a Picturesque Sunset
•Shaded Under the Tree Canopy Ceremony Site with numerous pop-up Arch Options
•Beautifully landscaped Wrought Iron Garden Gazebo
•14 Rental Hours from 10 am to Midnight (Fri/Sat/Sun)
•11 Rental Hours from 12 pm to 11 pm (Mon-Thurs)
•We only host One Event per day
•On Site Event Host
•Floor Plan Design based around your Individual Requirements
•Table Setup & Takedown
•Specialty Tables for Sweet Heart, Cake, Sign-In and Drink Station
•Dining Tables: 28 - 60" Round Folding Dining Tables / 20 - 8' Rectangle Tables / 3 - 6' Rectangle Tables
•225 - White Resin Folding Chairs for Indoor or Outdoor Use
•Elegant Crinkle Floor Length Linens in White and Charcoal on a reserved Basis
•Catering Table Cloths / Reservation Meeting after Booking
•1 Hour Rehearsal and/or Bridal Portrait Location based upon Reservations & Availability
•Extra Large Caterer's Kitchen with 16' of stainless countertops
•Stainless Steel Sink with drain boards
•Double Sided Fridge plus Freezer with Stocked Ice Large built-in attached Bar with 4 Tap Kegerator. Margarita Machine rental available as well
•Elegant Bridal Suite with Four Work Stations
•Large and comfortable Grooms Suite with 55" TV
•Compatible Blue Tooth Speaker with Microphone
•Beautifully appointed Restrooms
•Family Friendly Outdoor Games
•Handicap Accessible
•Bartender & Security must be secured From Venue List
•Two 8' Harvest Tables & Wooden Barrels

Standard Rental Rates
We offer something for everyone from hourly rental to all-inclusive and in between. Please download our Prices & Packages Brochure to obtain current pricing.